Custom Food Delivery App For All
We Make It Accessible And Affordable For Anyone Around The World To Start Their Own Online Food Delivery Business.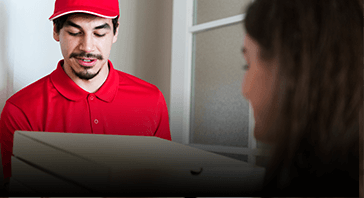 Food Delivery Startups
Build A Grubhub Like App For Your Region
We provide delivery startups and aggregators a custom on-demand food delivery app development solution.
Restaurant Chains
Supercharge Your Food Delivery Business
Create a seamless food ordering app experience for your customers and get more ROI from your food outlets.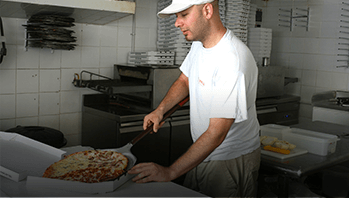 Single Restaurants
Launch A Branded Mobile App For Your Restaurant
Create a direct line of communication between you and customers with your own restaurant mobile app.
Interested In Launching Your On-Demand Food Delivery App?
We are in the very early stages of a broad, secular shift to online/mobile food ordering. This creates tremendous opportunity for entrepreneurs and restaurant businesses to build their own online food ordering services for new and existing markets.
Key Benefits Of Our Food Delivery App Development Solution
We have created a mobile-first food ordering development platform with some major advantages for your business.
White Label & Customizable
Our solution is fully branded and customizable with provision for new features, enhancements, and integrations.
Time & Cost Efficient
We already have a base food ordering app solution resulting in faster time to market and lower development costs.
On-Demand Expertise
We have gained some key insights developing on-demand apps which enable us to offer robust solutions.
Built To Scale
The solution is built on a robust cloud infrastructure and rigorously tested to handle high volume food orders.
Third Party Integrations
Use your own delivery network or integrate with a popular logistics service provider in your area.
Global Solution
Launch your Grubhub like app in multiple regions with multi-currency and language support.
Accept Payments Anywhere
We add the payment gateways of our choice with built-in support for the most popular ones.
User Friendly
Everything from the food ordering app to the admin panel has been designed for intuitive use.
Dedicated Support
We ensure that you get the maximum ROI with a dedicated team from launch to support and maintenance.
Explore Our Other App Solutions
We have a range of pre-built mobility solutions for different verticals that are tailored to your specific business requirements.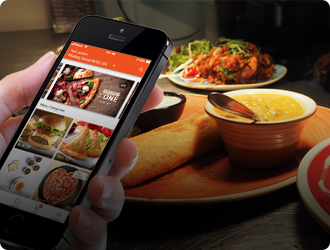 Uber Eats Clone
A white label food ordering app like UberEats to instantly connect food lovers with nearby restaurants.
Know More
FAQ
We already have a pre-built solution that includes native iOS & Android apps for both customers and restaurant owners and a web-based admin panel for the platform owner to manage everything in one place. Based on your branding requirements, feature requests, custom integrations and add-ons, the time may vary.
Please feel free to contact our dedicated sales team to know more.
Food ordering apps primarily make money through commissions they charge restaurant partners on a per order basis. Another popular strategy is to charge restaurant partners for sponsored ads and paid listings which offer to provide greater visibility in search results and on app screens. As your app becomes popular, running ads from trusted ad networks like Google Adwords and Facebook Ads can also bring in additional revenue.
We can develop a custom branded mobile app for your restaurant chain with powerful features for your customers and a web panel to manage your restaurant business operations. A restaurant app can help your business with brand building, taking online orders directly, accepting table reservations and many other benefits.